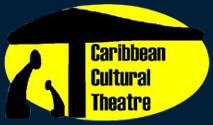 Tellin We Own Story
Fall 2007
Evening Time
Play & Poetry Readings
Wed., October 24 @ 7pm
Smile Orange
by Trevor Rhone
From the co-screen writer of The Harder They Come comes a tropical vacation with undertones of social satire, as we follow the workings of a popular hotel where everyone is out to make sure you have a wonderful time. Even if it kills you!
Wed., November 28 @ 7pm
Serious Ting: Poets & Passion
Caribbean American poets gather to discuss their work, their influences, their search for identity, and the ever-changing 'American Dream'.
Brooklyn Public Library
Grand Army Plaza @ Eastern Pkwy
Series presented in association with the Caribbean Literary & Cultural Center - Brooklyn Public Library, and Caribbean Research Center - Medgar Eveers College (CUNY)
Evening Time
Film Screenings
Tues., November 13 @ 7pm
H-2 Worker
Written & Directed by Stephenie Black
"'H-2 Worker' is that rare hybrid that succeeds as both film and advocacy... [and] solidly frames issues about the economy, employment and the treatment of workers who seem just steps away from slavery." -The New York Times
Tues., November 13 @ 7pm
NY's Dirty Laundry
Written & Directed by Patrice Johnson
In the weeks after 9/11, racial paradigms shift and hidden prejudices revealed as tensions flare between the members of immigrant Afro-Caribbean and Muslim-Arab families in a crowded Brooklyn Laundromat
St. Francis College
180 Remsen Street, Brooklyn, NY
(Clinton & Court Sts.)
Series presented in association with St. Francis College and Caribbean Research Center - Medgar Eveers College (CUNY)
Give Thanks
Fri., December 7. Starting 8pm
Our Annual Membership Party
South Oxford Space
138 South Oxford Street, Brooklyn, NY
(Between Atlantic Ave & Hanson Pl)
Last season we kinda out did ourselves!
We celebrated the life of Jamaican folklorist and cultural icon, Louise Bennett-Coverly. We reveled in the artistry of literary masters Kamau Braithwaite (Barbados), E. R. Braithwaite (Guyana), and Anthony C. Winkler (Jamaica). We dubbed with internationally acclaimed poets Linton 'Kwesie' Johnson (UK) and Malachi Smith (USA).
Last season we looked at the challenges of making mas and producing films, of writing poetry and novels; of introducing and preserving our culture in our 'new' home.
But that was "last season". So join us and what's in store for this season while continue...
Tellin' We Own Story
Dialectics - Friend & Company!
Miss Lou Read-A-Thon
Sunday, October 7 @ 6pm
Join us for a celebration of family, friends and our folk traditions!
Whether you call it Creole, Dialect, Island Talk, Native Language or Patois... this celebration of de way we talk harkens back to such folk performance gatherings as Tea Meetings, Best Village Shows, Penny Concerts and Nine Night, in a program that gives Caribbean and non-Caribbean families alike, an opportunity to explore traditions that have nurtured Caribbean families for generations.
Coming as it does on the Columbus Day weekend, Dialectics - Friend & Family looks at the clash of cultures that has given birth to a uniquely, and evolving, Caribbean experience.
Featuring:
Dianne Dixon (Jamaica); Arnett Nurse (Barbados); Susan Olton-Kennedy (Trinidad); Jerry Victor (Guyana).
Special Guests:
Deborah Carrington (URBANY),
Teddy Crawford (Jamaica Folk Singers)
Orion Gordon (Tobago Master drummer)
Janet Henry (Moneague Singers)
Avis Joseph (Guyanese folk musician)
St Francis College
180 Remsen Steet, Downtown Brooklyn, NY
(between Clinton & Court Sts)
Ticket/Information: 718-783-8345
212-352-3101 or www.theatermania.com
Admission:
$25 Adults. $20 Members. $15 student & seniors. $10 pickney
Transport:
Subway: 2, 3, 4; 5 - Borough Hall; A, C; F - Borough Hall/Jay St.; M, N; R - Court St;
Bus: B25, B26, B37, B38, B41, B45, B51, B52; B75 - Court St
THANKS FOR THE MEMORIES!