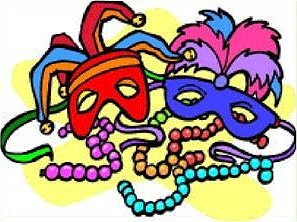 Save the Date!
Saturday, December 28, 2002
Sunday, August 24, 2003
11th Annual Cambridge Carnival International
Elaborate costumes, ethnic foods, authentic arts and crafts, Kiddies Fest, live music, steel bands and more....
Learn more...
Greetings! Join us at the Cambridge Carnival Holiday Gala for a festive evening of great food, dancing, awards and performances. Spice up your holidays with curried goat, jerk chicken, roti, Sorrel, ginger beer, fish cakes, samosas, rice & beans, plantains, the music of Bob Marley, Soca, Calypso and Latin rhythms.
Win A Trip To The Caribbean!
Get a chance to win a trip to the Caribbean courtesy of Air Jamaica.
DATE: Saturday, December 28, 2002
TIME: 8pm - 1am
LOCATION:
Cambridge Multicultural Arts Center,
41 Second St., Cambridge, MA
MC: Patric LaCroix,
International Choreographer & Director,
"The Soul of Freedom Project"
DJ: Sounds International.
Click Here For Directions
Tickets: $35 in advance, $40 at door.
R.S.V.P by Monday, December 23, 2002.
E-mail us or call 617-661-0457 or 617-361-7460.
Tickets also available at Rhythm & Spice 315 Mass. Ave., Cambridge, MA, 617-497-0977.
Credit cards accepted by Rhythm & Spice.
Happy Holidays!
Nicola Williams, President
Cambridge Carnival International, Inc.