Home Page
Free Newsletter
What's New
eCatalog
Audio Clips
Reviews
To Order
Payment Options
Shipping Info
Search
Profiles
About eCaroh
Things Caribbean
UNIVERSITY OF THE WEST INDIES 2001 LEGACY AWARD TO SIR SIDNEY POITIER AT GALA
The University of the West Indies Fundraising Gala is January 24, 2001, at the New York Marriott Marquis. This special evening - The Legacy Continues - supports UWI's endowment fund which provides scholarships for talented West Indians who cannot afford to attend the University.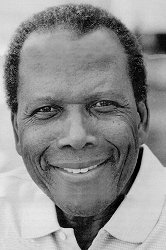 Harry Belafonte is once again the honorary patron and Sir Sidney Poitier will be on hand to receive the University's prestigious Legacy Award. The Award salutes those individuals who have made significant contributions to the Black Diaspora and raised funds for the University's scholarship programs. Past recipients of the Legacy Award include Dr. Maya Angelou and General Colin Powell (Retd).
As a member of the Gala Committee, and a fellow West Indian, I invite you to join me and support the UWI Gala on Wednesday, January 24, 2001. This is an event you do not want to miss. The evening's events include the induction of the Class of 2001 Caribbean Luminaries. These are individuals who have left their indelible mark on the Caribbean region and the world. The 2001 class of fifteen is: George Lamming (Barbados), Sheila Jackson Lee (Jamaica), Mervyn Dymally (Trinidad & Tobago), Hope Stevens (Barbados), Sir Frank Worrell (Barbados), Herb McKenley (Jamaica), Sir George Alleyne (Barbados), Claude McKay (Jamaica), Geoffrey Holder (Trinidad & Tobago), Eric Williams (Trinidad & Tobago), Malcolm X (Grenada), Patrick Ewing (Jamaica), Susan Taylor (St. Kitts, Nevis), Katherine Dunham (Trinidad & Tobago) and Paule Marshall (Barbados).
Another feature of this hallmark evening will be entertainment from David Rudder, one of today's most entertaining Calypso and Soca performers.
Individual Gala tickets are @$2,500, $1,000 and $500. (UWI Graduates and guests are entitled to $250 reduction.) All contributions in excess of $135. per person, the value of the dinner and entertainment, are tax deductible. Contributions of $500 or more, which are paid by January 3, 2000, will be listed in the Gala souvenir journal. Please call Ron Lammy at 781/477 0768 to make arrangements for reserving your tickets or advertising in the Gala souvenir journal.
Contribute an Ad

| | |
| --- | --- |
| Contribution | Page Size |
| $250 | 1/4 Page |
| $500 | 1/2 Page |
| $1,000 | Full Page B/W |
| $3,000 | Inside Covers |
| $4,500 | Back Cover |

Mechanical Requirements

| | |
| --- | --- |
| Page Trim | 8 1/2" x 11" |
| Page Bleed | 8 5/8" x 11 1/4" |
| Half Page | 7 3/4" x 5" (horizontal) |
| Quarter Page | 3 3/4" x 5" (vertical) |

On bleed ads, keep the type matter 1/2" from bleed edge. Printing offset 150 line screen. Please supply camera-ready art and mechanical offset negative-right reading emulsion side down.

The deadline for all camera-ready artwork is Tuesday December 19, 2000. Due to the charitable nature of this publication, agency discounts do not apply.

For additional information, please contact the Benefit Office at (212) 843-1745, fax (212) 843-1730 or e-mail uwi@hgmad.com

Reserve a Table
at the Gala

Summa Cum Laude Package @ $25,000

prime table of 10 (includes the option to have a dignitary or celebrity guest seated at your table plus 8 guests)
invitation to attend Premiere Reception a few days prior to the Gala (time, location TBD)
ten invitations to the VIP and General Receptions
full-page ad in Dinner Journal
acknowledgement from the podium and on video screens



Magna Cum Laude Package @ $15,000

superb table of 10
eight
two invitations to the General Reception
half
acknowledgement from the podium and on video screens



Cum Laude Package @ $10,000

choice table of 10
six invitations to the VIP Reception
four invitations to the General Reception
top recognition in the Dinner Journal



Baccalaureate Package @ $5,000

table of 10
ten invitations to the General Reception
recognition in the Dinner Journal



Individual Tickets @ $2,500, $1,000 and $500
(UWI Graduates and guests entitled to a $250 discount)

includes a ticket to the General Reception and the Dinner