A Note from the Author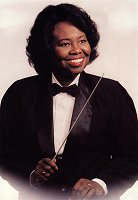 It is my purpose to present to the general public information that is found in scholastic books and journals, but in a form that is fast reading, interesting, accessible for elementary, junior high and high school educational systems. We are pleased to offer our publications through eCaroh Caribbean Emporium.
Some Famous Black Composers
Born before 1850
Nevilla E. Ottley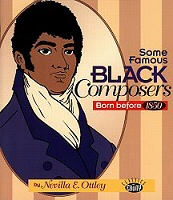 ISBN# 1-886486-00-X
eCaroh Price: $8.95
It is the popular belief that classical music is the music of Europe, that people of colour were engaged only in Spirituals, Ragtime, Jazz and Blues, Gospel, and Rock and Roll. Those forms of music are primarily from African-Americans and belong to the latter part of the 1800s and the 1900s.

What were people of colour in America doing as far as creating and performing the art forms of music before that time and since? What were Black people of other countries, including the Caribbean, Africa and Europe, doing?

"Some Famous Black Composers Born before 1850" is written to inform and educate both students and their parents of the work of Black composers and performers of classical music. "Classics of Ebony" and eCaroh present the Coloring/Story Book Series on classical music written to meet the general public's interest, both in style and in price.

Trinidadian Author, Nevilla E. Ottley has researched and presented the music of Black composers since 1976. The Nevilla Ottley Singers, and the Takoma Park Symphony also perform this music.